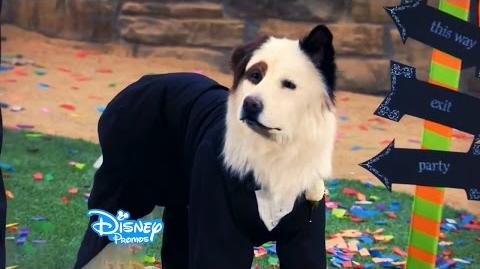 Stan Gets Married is the thirteenth episode in Season 3 of Dog With a Blog. This episode scored 1.8 million viewers.
Plot
Stan is getting married to Princess, and to help fund the event the family submits the wedding to the "Wacky Jackie" television show, a reality program in which Jackie, a wealthy teen, spends her own money to pay for wacky and fun stunts.
Cast
Main Cast
Recurring Cast
Special Guest Star
Trivia
This episode is part of WHAT THE WHAT?! Weekend.
Olivia Holt (I Didn't Do It, Kickin It) guest stars.
This episode was available early on the Watch Disney Channel app, and on the Watch Disney Channel website.
Videos